Shop For Emerson Parkside Academy
There are many ways to help Emerson PTA raise the funds that we need to help ensure that the programs and activities continue year to year.  Most of them are as easy as just doing your normal, everyday shopping!

GOOGLE EXPRESS
Get a free 6-month trial to 
Google Express, plus raise $15 
for our PTA.
Google Express delivers everyday items from your favorite stores like 
Costco, Target, and Smart & Final, overnight. Which gives you more time 
for what really matters—like making our school the very best it can be.
Google Express will donate $15 to our PTA for every person that 
signs up for a free 6-month membership trial with our school's promo code, 
and makes their first purchase. Go to Google Express and type in Emerson Parkside Academy PTA, Long Beach in the Search Tab. Then click on the Shop Now button.

AMAZON
AmazonSmile is a simple and automatic way for you to support Emerson every time you shop, at no cost to you. When you shop at smile.amazon.com, 0.5% of most purchases is donated to Emerson and it links to your existing Amazon account.  To sign up go to smile.amazon.com and look for Emerson Parkside Academy PTA.

RALPHS COMMUNITY CONTRIBUTIONS PROGRAM
PARTICIPANT REGISTRATION FOR THE NEW TERM BEGINS ON SEPTEMBER 1, 2016. Participants will be required to register or re-register for the new term at Ralph's Community Contribution Program starting September 1, 2016. Go to the website and click on Register. Follow the easy steps to create an online account. You will be instructed to go to your email inbox to confirm your account. After you confirm your online account by clicking on the link in your email, return to the website and click on 'Sign In', enter your email address and password. At the bottom of the Account Summary page under Community Rewards click on the Enroll button. In the search bar type in Emerson Parkside Academy PTA. Click on the circle to the left of your organizations' name and then click on Enroll to finish your enrollment process.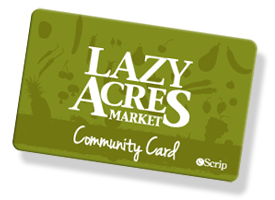 LAZY ACRES MARKET COMMUNITY CARD
Make a Difference! Stop in at your Lazy Acres Market and ask for a Community Card. Once you sign up, your purchases create automatic contributions that go to our school. Emerson can earn 4% of your monthly purchase amount when you show your card at check out.
Existing eScrip Supporters:
Sign in to add Lazy Acres Market Community Card to your eScrip account to activate your new card.


OFFICE DEPOT/OFFICE MAX GIVE BACK TO SCHOOL PROGRAM
Education Is The Foundation To A Brighter Future
Give 5% Back To Your School! Simply make a purchase of qualifying school supplies, provide your school ID (70009801) at checkout and your designated school will receive 5% back in credits for FREE supplies! It's a small act that can make a huge difference.


eSCRIP
eScrip is an important part of our fundraising program. We ask that every family help us
make the grade in our fundraising goal. Log onto eScrip and enter the School (Emerson Parkside Charter Academy). You can register your debit and credit cards and shop online or dine locally at Hof's Hut or Lucille's BBQ! A percentage of purchases will be automatically contributed by the merchant. That's it! It's that easy—-your family shops—-our school earns dollars.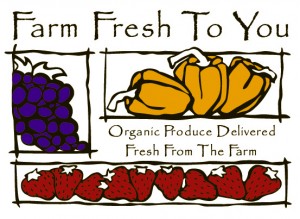 FARM FRESH TO YOU
Receive fresh, organic produce conveniently delivered right to your home while earning 10% back for our school!  Sign up is simple, visit their website at www.farmfreshtoyou.com or call 800-796-6009. Check the their delivery areas and enter the promo code  Emerson.  Then, pick the best box for you. Select the size, delivery frequency, and start date.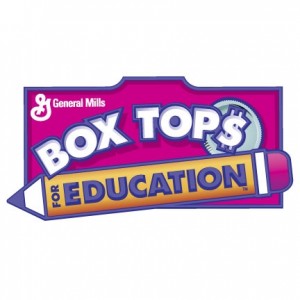 BOX TOPS FOR EDUCATION
Each Box Tops for Education is worth 10¢ for Emerson.  There are hundreds of participating products. Just clip the Box Top and place them in a Ziploc bag or envelope and bring them to the Eagles Nest.  Please put your student's name, teacher, and room number to take part in a quarterly class competition.  Please NO STAPLES.  Every 10¢ makes a difference!
SCHOOLA
Schoola is a company that resells your used & in good condition clothing.  For every $5 of clothing that sells, Emerson Parkside Academy receives $2 back.  Log onto www.schoola.com and request a bag today or come by the Eagles Nest. Simply fill the bag with clean clothing, take the prepaid bag to the post office and that's it! Emerson earned over $1,100 dollars this past year.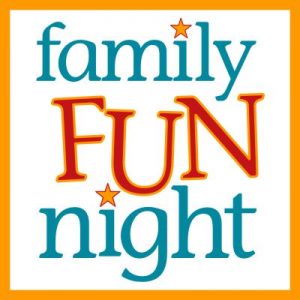 FAMILY FUN NIGHT
September – Family Dinner Night
December – CSULB Basketball Family Night
January – Ice Skating Family Night
April – CSULB Baseball Family Night
May – Family Dinner Night